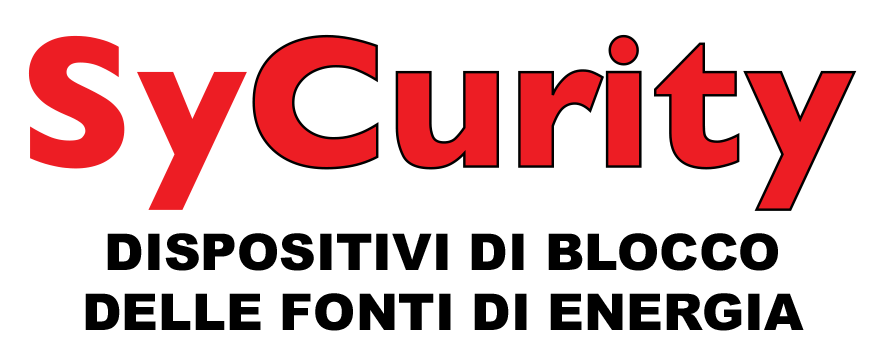 Padlocked mechanical lock
for power sources Lock Out – Tag Out
Plant safety is always at risk during the maintenance steps (electrical or mechanical).
Nowadays to deal with this need, labels or copies of the work permit are placed close to the power source to secure.
SYCURITY is now the only way to lock power sources with padlock.
SYCURITY blocks switches, valves, screens, doors, tools of various kind, preventing accidental activation and/or unauthorized use.
The importance of the project for power source block, requires a plant survey in order to correctly define the SYCURITY devices to be adopted.